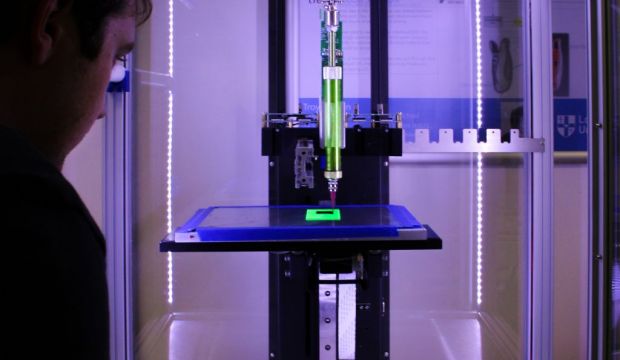 New product groups will diversify the trade fair
News 11.06.2020
The New Industry 2021 trade fair will take over Tampere Exhibition and Sports Centre's hall E on 24.−25.3.2021. Offering solutions to increase production efficiency the trade fair will expand its product groups next spring to the world of welding, automation and robotics as well as 3D printing.
− At the request of our trade fair visitors, next year's trade fair will offer even more comprehensively new perspectives on the industry through four new product groups. First of all, automation is constantly bringing new operating conditions to production efficiency, in terms of cost, material and energy efficiency, this is possible, for example, with the help of production robots. 3D printing, on the other hand, is a new part of the industry that brings new opportunities for both product development and maintenance. In addition, welding and joining will complement the maintenance aspect of the metal industry in particular, says Tuija Sievola, project manager of the New Industry trade fair.
The last New Industry trade fair held in 2019 received acknowledgment from exhibitors for, among other things, the high-quality of trade fair visitors. Almost 1500 visitors attended the trade fair in 2019. At the 2021 trade fair, networking will once again play an important role as the networking Lounge for exhibitors and visitors will be reopened.
− We look forward to next spring's trade fair and especially face-to-face encounters! The exceptional time in our lives that has lasted for months and the impact of the uncertainty and changes it causes on all industries is enormous and will have an effect for a long time to come. Fortunately, however, the situation has slowly relieved and hopes for the future are brighter, Sievola says with confidence.
At the same time with the New Industry trade fair two other trade fairs will be held at Tampere Exhibition and Sports Centre; the number one trade fair in the cleaning industry Finnclean 2021 and Gymtec & Sportec 2021, trade fair for sports and well-being.