What is the New Industry trade fair?
The two most productive days of the year
100 % Professional
Join the hottest event of the industry
Registration will be opened closer to the event.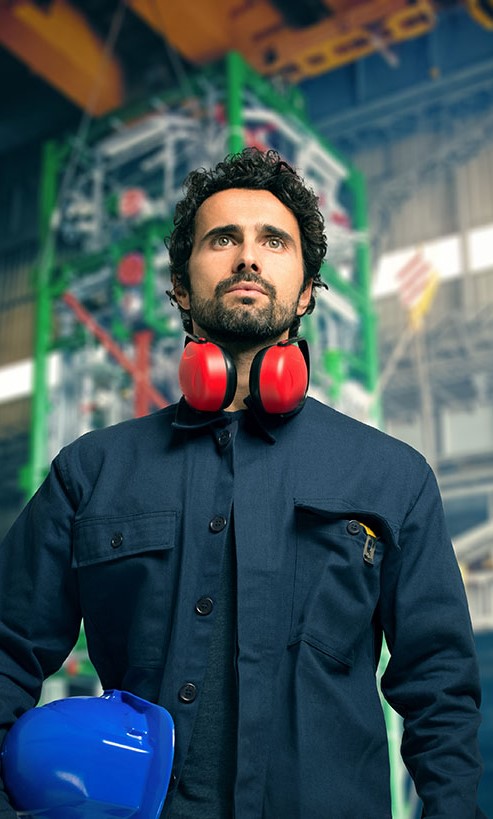 Current themes
Industrial services will revolutionise our ideas of industry and the opportunities offered. The improvement of energy efficiency, the conversion of the benefits of modern lighting into money and the quality of indoor air are all parts of a modern industrial environment.
Maintenance: the pressure to improve productivity and the reduced production series have increased the importance of maintenance in Finnish industry. Maintenance has evolved from reactive to proactive – machines are no longer repaired, they are kept running. Maintenance has also increasingly evolved into the development of productivity: equipment and processes are not only kept functional, but they are also constantly developed to be more productive, efficient and environmentally-friendly.
The constantly developing, timely and flexible culture of occupational safety concerns everyone working in industry. The number of injuries can be minimised with competent staff, up-to-date equipment and training.
---
A new selection of services
We offer you an entirely new event combo where the connected venues, dozens of presentations by experts, and the Lounge and Co-Working areas allow you to follow the presentations, meet clients, network with others and also work remotely.
Lounge

In the Lounge area of the venue, you can network with colleagues and meet with clients. It is a perfectly relaxed environment for conversation. There will also be some savory snacks for you to enjoy – on the house.

Stage

Instead of product demonstrations by companies, the experts of industry will talk about their experiences and share their knowledge and best practices of Finnish industry. The visitors can choose to participate in the events according to their own schedule and interests, and they are also offered coffee, free of charge.